Skip to content
Store Address:
Outside Swarovski, Riverside Road,
Reading RG12AG


Store Closes In:
Opening Hours:
Mon:

09:00 -

20:00

Tue:

09:00 -

20:00

Wed:

09:00 -

20:00

Thr:

09:00 -

20:00

Fri:

09:00 -

20:00

Sat:

09:00 -

19:00

Sun:

11:00 -

17:00
In Store Service:
Sunnamusk is a fragrance boutique located in The Oracle shopping centre in Reading, Berkshire, England. The Oracle is a popular and well-established shopping destination in the heart of Reading, known for its wide variety of shops, restaurants, and entertainment options. The Oracle is conveniently situated in Reading's city centre, making it easily accessible by public transportation and private vehicles, and providing visitors with a convenient location to explore and experience the fragrance collections at Sunnamusk.
A WORD FROM THE STORE
"Please be aware that store hours may differ on public holidays."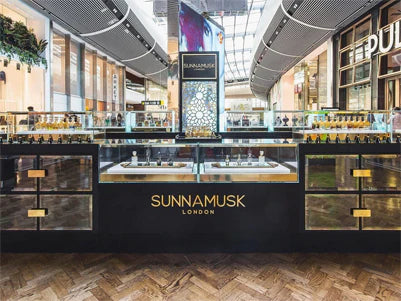 SCENTS BLOG
Be inspired by posts from our bloggers
READ MORE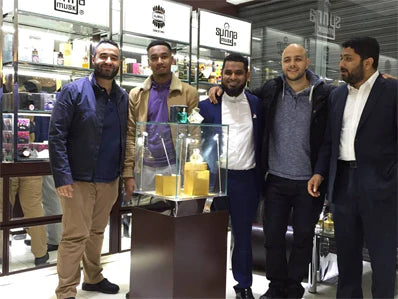 FRAGRANCE FINDER
Looking for a new fragrance or a gift?
FRAGRANCE FINDER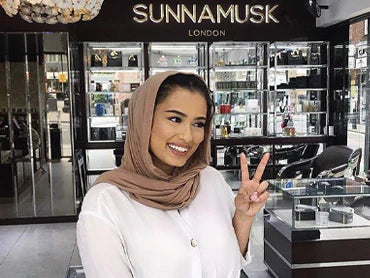 MEET OUR EXPERTS
Our knowledgable staff are here to help
MEET OUR EXPERTS
---
EXPLORE OUR LUXURY
PERFUME COLLECTIONS
Experiencing our fragrances just got easier! Try our scents at home with our new collection.
FREE DELIVERY*
On UK orders
SAFE & SECURE PAYMENT
Protected by secure connection
EASY RETURNS
Within 14 days
INTERNATIONAL DELIVERY
From £14.99
Sunday,Monday,Tuesday,Wednesday,Thursday,Friday,Saturday
January,February,March,April,May,June,July,August,September,October,November,December
Not enough items available. Only [max] left.
Add to Wishlist
Browse Wishlist
Remove Wishlist
Please Select Your Language
x